The 2024 Programme 
We have online and in-person short courses for those at the beginning of their tailoring journey or more advanced students looking to up-skill in a specific area. Most of our online classes are dedicated to the drafting of bespoke cutting patterns, but we also teach heritage tailoring techniques. Check the schedules below to find the perfect course for you.
Our tutors teach the art of drafting for the individual from scratch, for both male and female figure types. They guide you through the process step-by-step and answer your queries during the live class. Comprehensive, illustrated PDF instructions are provided for you to keep. A recording is made available after each session. 
Book your Place:
Booking is simple and secure on the suitably named  Ticket Tailor platform. A click on the relevant link takes you to the course of your choice. Please note all fees include 20% VAT.
February:
Time / Date

Feb 19

Feb 20

Feb 21

Feb 22

Feb 23


AM


The
Place
Holder

The
Place
Holder

Part

I

I

I

II

III

Fee

£75

£90

£180

£180

£180.00


PM


The
Place
Holder

The
Place
Holder

Part

I

II

III

I

I

Fee

£180

£180

£180.00

£90

£75
Our pattern draft is repeatable and students will be able to create their own patterns using the provided literature. Please note we work in the metric system. Where classes are organised over several dates, participants will receive event links for subsequent dates upon booking their place. All classes are scheduled in UK time. To facilitate the online experience, we draft in small scale, on A3 / tabloid size paper. You will take away from each course:
Your complete cutting pattern in 1:3 scale

The skill to draft in full scale for anyone, anytime

Detailed written instructions for future reference

A recording of the class
Please see the individual listings for requirements for participation. 
May:
Our long-awaited, in-person Custom Shirt Making course sold out within days, so we scheduled another for July. Please note participants need to attend one of our shirt pattern construction classes, to facilitate the draft of the pattern ahead of the course. The focus is entirely on the meticulous techniques the custom shirt is famous for (French seams, hand details, etc). The course takes place at our workshop in Cheshire/UK. Places are limited to six.
Time / Date

July 15

July 16

July 17

July 18

July 19

10:00
–
13:00

Part

I

III

V

VII

IX

14:00
–
17:00

Custom
Shirt
Making

Part

II

IV

VI

VIII

X

Fee

£500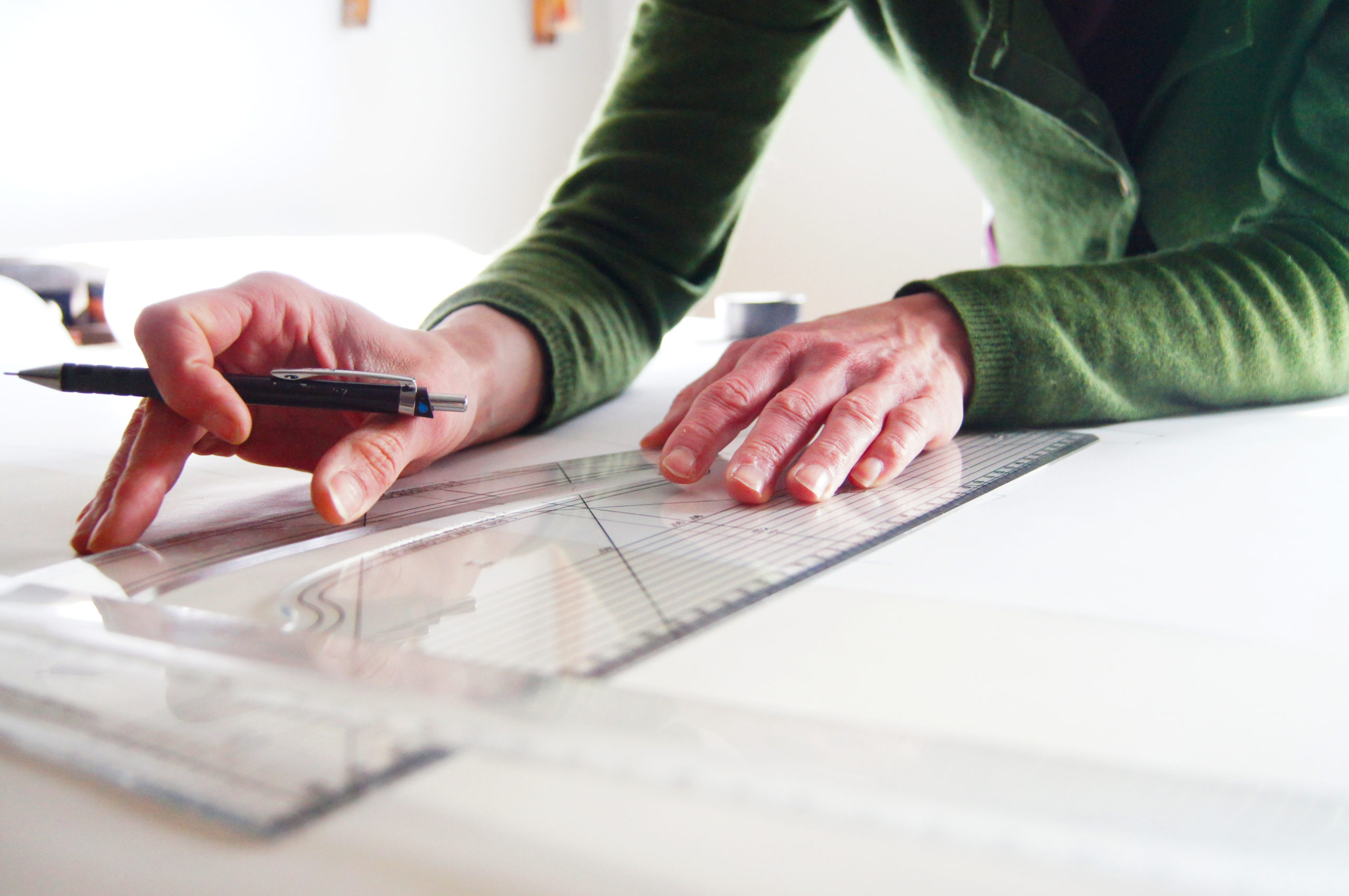 Please get in touch with any queries you may have using the contact form below: