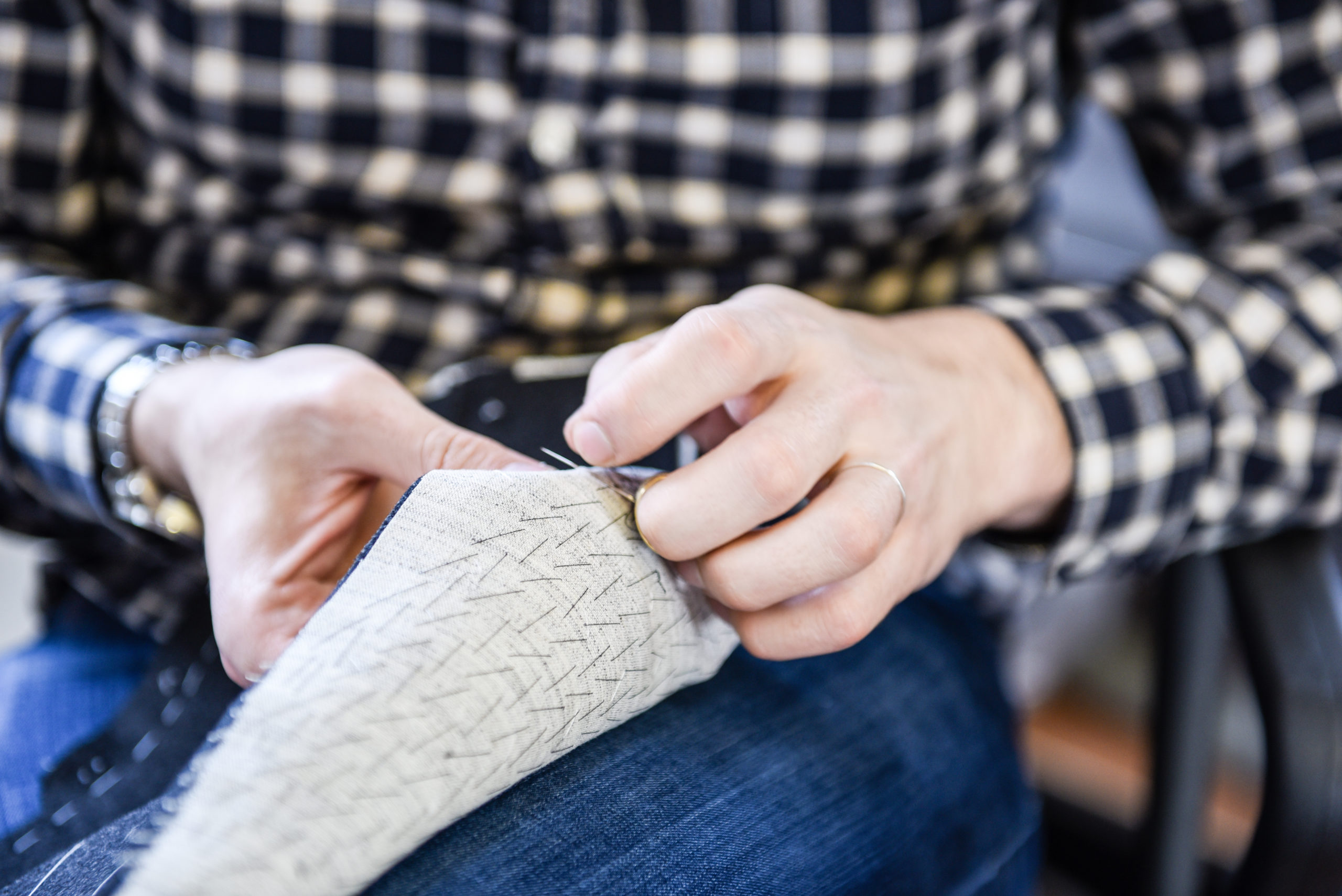 A Craft Renaissance
There is change underway: young people up and down the country want to learn to make things by hand again. Until recently, the only opportunity to learn bespoke tailoring skills at the highest level was to become apprenticed by one of the prestigious Savile Row houses. There is, however, only a handful of places available each year, coming with the high cost of living in the British capital.
The Tailoring Academy opens up an alternative route to those who are determined to learn the craft: as the first UK provider to become accredited, the Academy delivers the new Level 5 Diploma in Bespoke Tailoring as a stand-alone qualification. The programme was designed by the Savile Row Association and opens up an alternative route to the tailoring apprenticeship:
Approved by the UK Fashion and Textiles Association (UKFT) as high quality and industry relevant, the programme delivers the practical skills graduates need to thrive in the sector. Acknowledging the unique concept, the CapitB Trust agreed to provide grant funding to all students on the course. The Textile Society recently honoured the Academy with their annual Professional Development Award, in recognition of the highest level of UK tailoring training becoming available in the North of England. 
The Academy adopts a holistic approach and shares the training facility with a working bespoke tailoring house. The curriculum includes:
Individual (male and female) Pattern Construction
Planning and Cutting
Bespoke Trouser, Waistcoat and Coat making
Ironing and Shaping
Customer Fittings
Hand Finishing
Community Tailoring (learn & earn)
Candidates need some previous experience in garment making, however not necessarily a formal qualification. Get in touch if you are thinking about joining us. We would be delighted to discuss your individual circumstances.