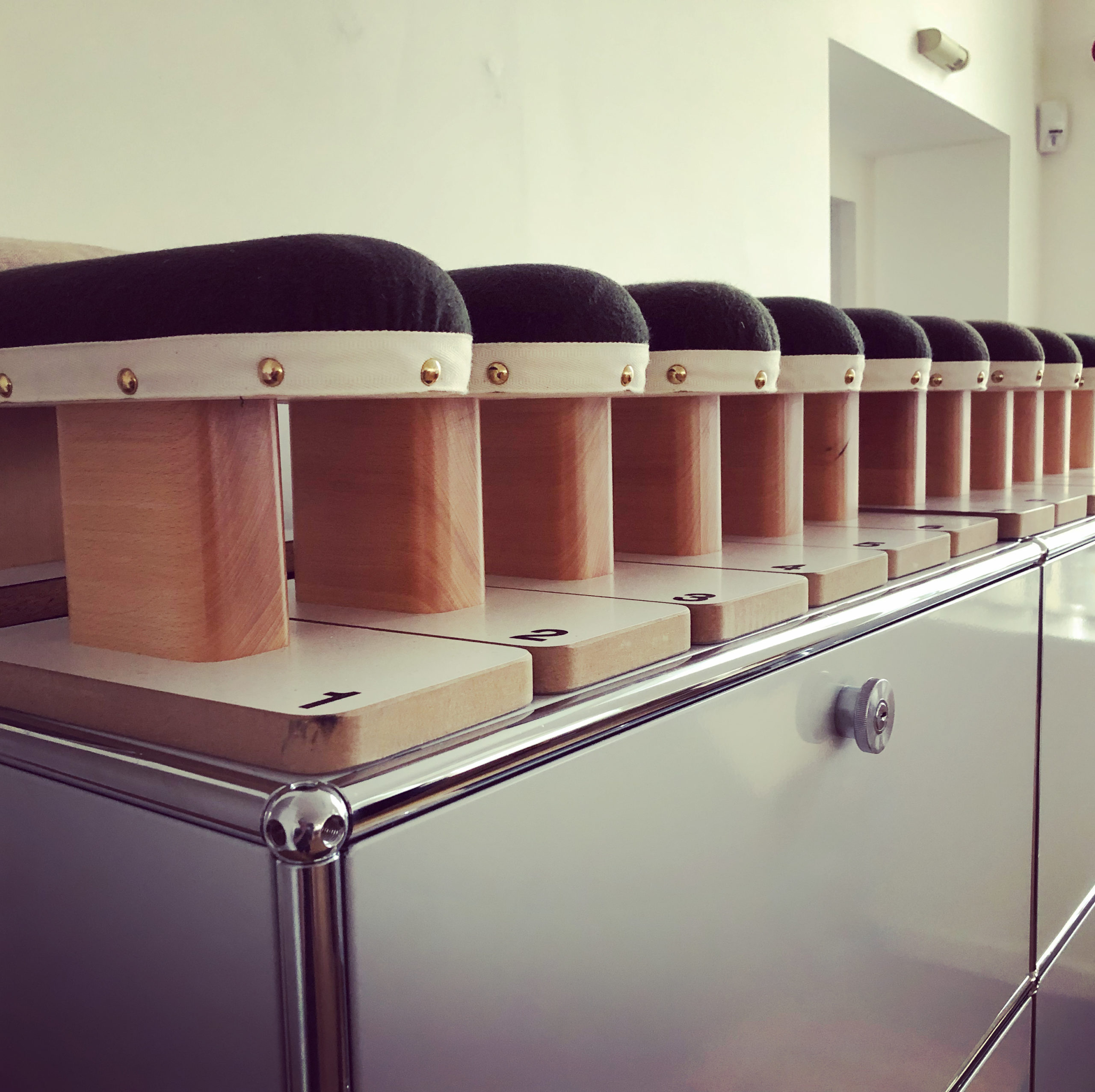 … for your place on our 2022/23 Level 5 Diploma course:
Submit your application to let us know about your previous experience in garment making, your hopes and aspirations. Don't worry if you don't have formal qualifications in the field – what matters is a love for slow work (do you enjoy that flow state of total immersion in a task?) and real determination to learn and practice these heritage techniques with us. Download, complete and return your form to brita@tailoringacademy.co.uk or post it to:
The Tailoring Academy Ltd
44 Ryles Park Road
Macclesfield
Cheshire SK11 8AH
England / UK
If your application is successful, we invite you for a personal interview. Within a few days you will receive notification as to whether or not we can offer you a place (we always include feedback). We hold your offer for 14 days to allow you to complete the formal registration process. The non-refundable enrolment fee of £ 2,250 is payable upon agreement.
Questions? Find the key facts below and more information here. We look forward to hearing from you!
Course Structure:
Qualification

ABC Level 5 Diploma in Bespoke Tailoring (601/8252/0)
Cutting AND Tailoring Pathway (two qualifications)

Regulator

Ofqual

Assessment

Internal assessment, internal and external moderation

Grading

Pass

Duration

September 2022 to July 2023

Format

Full Time

Fee

£9,750

Payment Schedule

Available

ABC Sector

Fashion and Textiles

Ofqual SSA Sector

4.2 Manufacturing Technologies

Stakeholder Support

UKFT and The Savile Row Bespoke Association