Our live online classes are dedicated to the drafting of bespoke cutting patterns from scratch. Based on actual body measurements, not pre-fabricated blocks, they teach the art of cutting for the individual – yourself or a customer. Measurements are in the metric system.
The methodology is repeatable with individual measurements and students will be able to create their own patterns using the literature we provide with the class. See what US-based fashion historian Julie Eibler and sewing blogger Duane MacLeod said about their experience as participants.
We have linked up with Eventbrite, making booking  and payment simple and secure. Where classes are organised over several dates, participants will receive event links for subsequent dates following booking the first date. Find current dates below.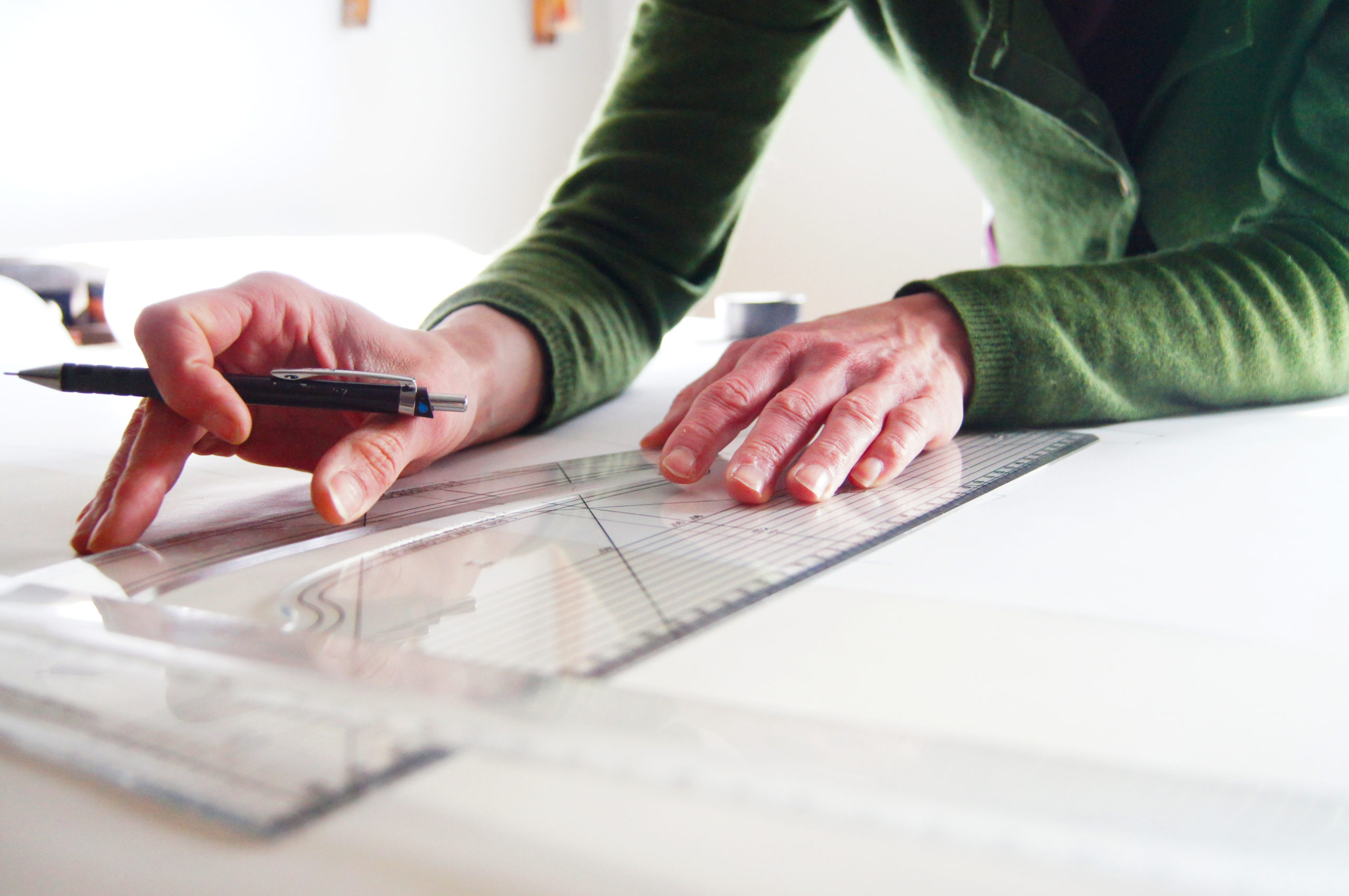 October 2021:
Time / Date

Wed Oct 27

Fri Oct 29

10:00
–
13:00

13:30
–
17:00

The
Women's
Jacket

Part

I

II

Fee

£150
To facilitate the online experience, we draft in small scale, on A3 paper. A metric measuring strip and set of instructions are provided with the course. Create full scale drafts for anyone in your own time.
What you will take away from the course:
Your complete cutting pattern in 1:3 scale

The skill to repeat the draft for anyone, anytime

Written instructions for future reference

A recording of the class
Required for Participation:
An up-to-date web browser

Strong Internet connection via WiFi or ethernet

Microphone and webcam

A4 or letter size printer
Required Materials:
A3 blank paper

A3 tracing paper

HB mechanical pencil and eraser

Paper glue

Large metric set square or Patternmaster

French Curve
Please get in touch with your questions and ideas using the contact form below.